3D Printed Hydroponics Systems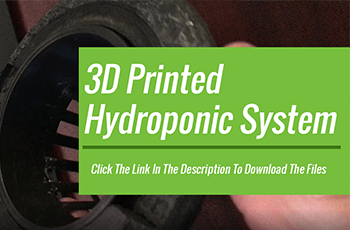 About three years ago, I worked with a 3D designer on a few different models for 3D printed hydroponics systems, that could be built with a 3D printer and some parts from your local hardware store. I realize we're still not at that point where a 3D printer is a common household device, but in most major cities there are now companies that offer 3D printing services at relatively low cost. Also, through a lot of universities, 3D printing labs are starting to pop up.  
3D Printed Hydroponics System | Version I
The first design is a vertical tower that can be easily stacked together like Legos. When I first got into hydroponics, I built my first system using a vinyl fence post cover with pieces of PVC pipe cut at a 45° angle. Based off that idea, I (poorly) sketched up the idea and post it on Craigslist: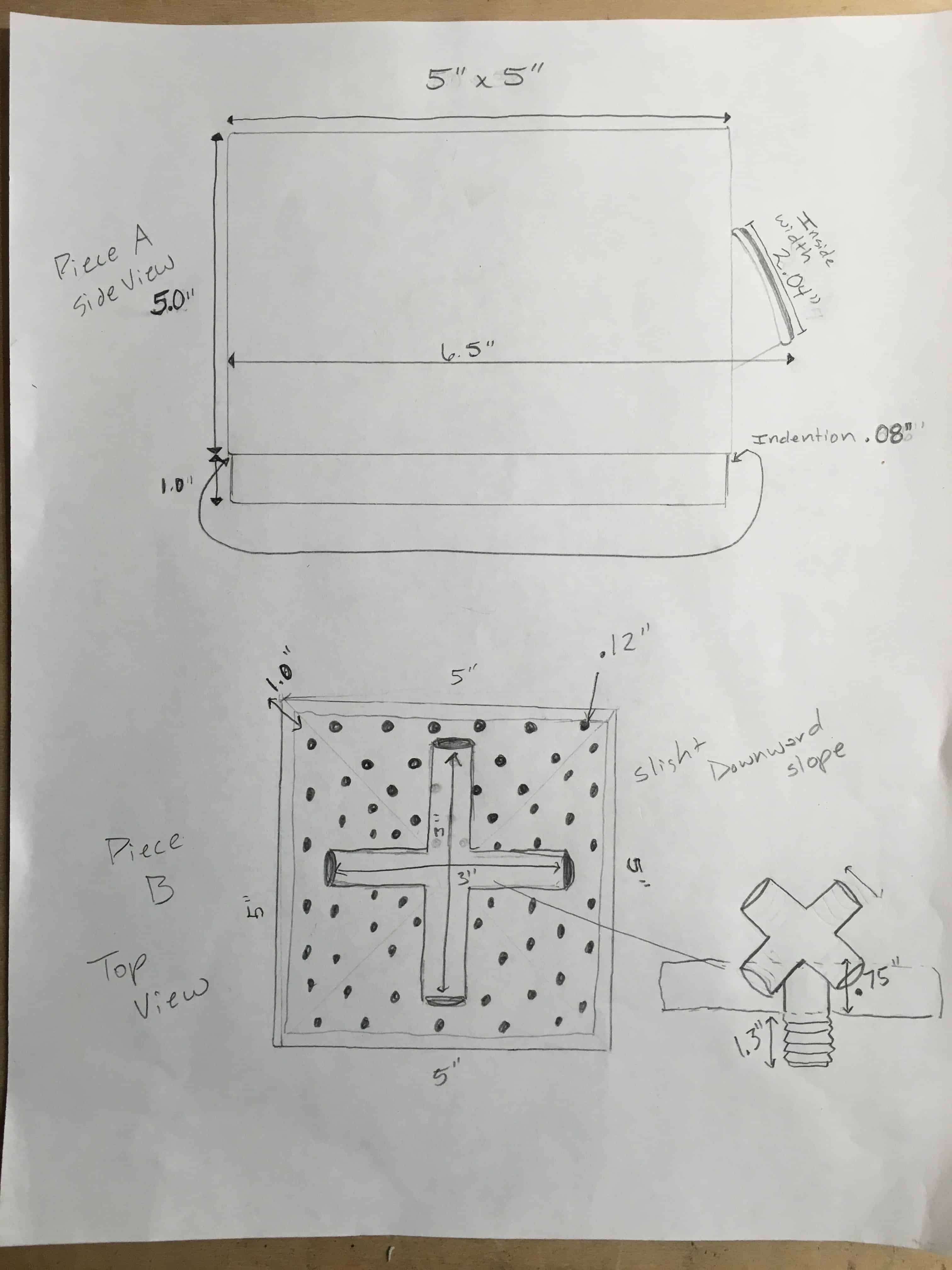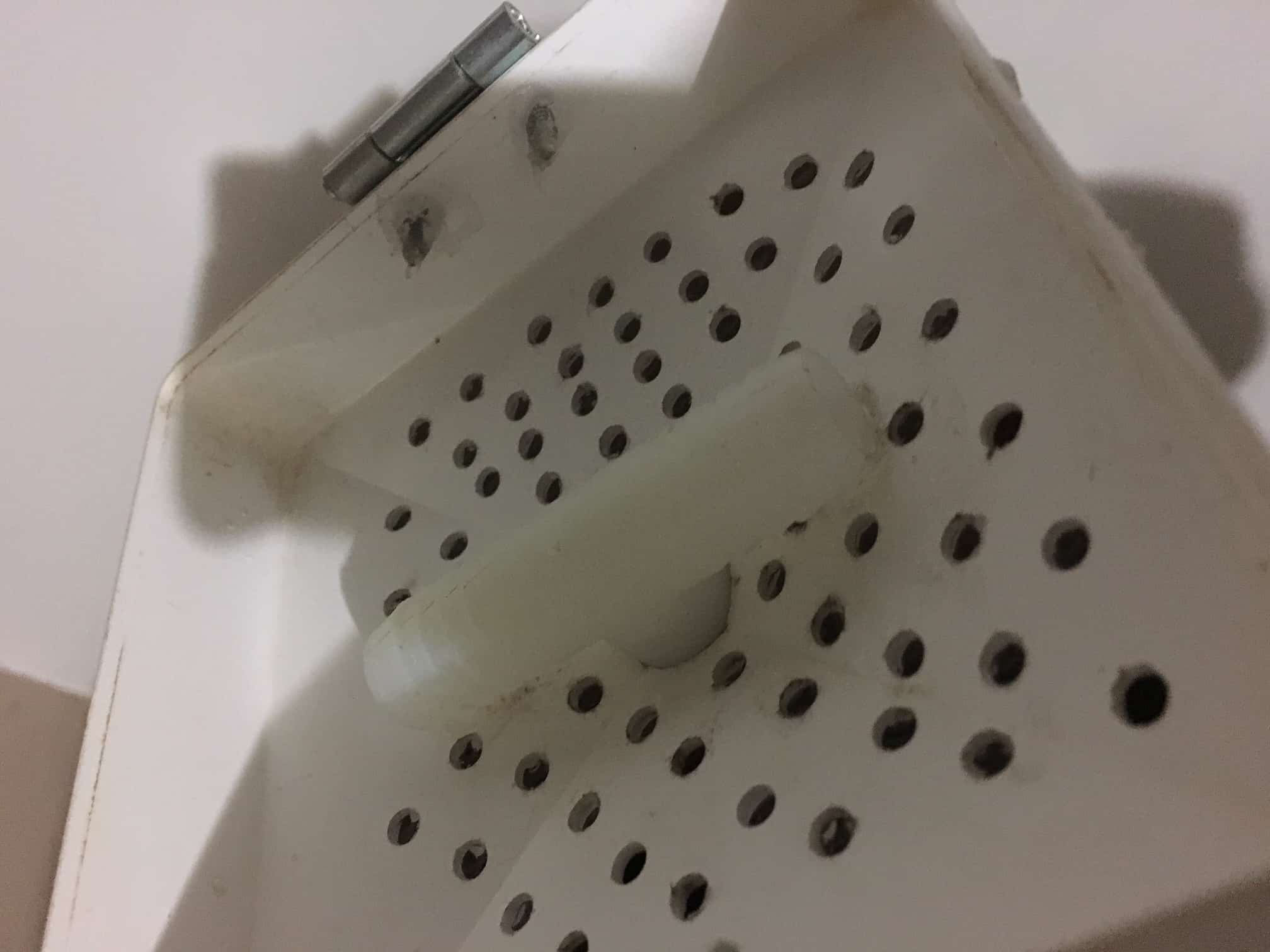 Luckily the designer I ended up working with was used to working with people who shared my same level (or lack thereof) drawing skills. We went through a few different iterations before we got everything right.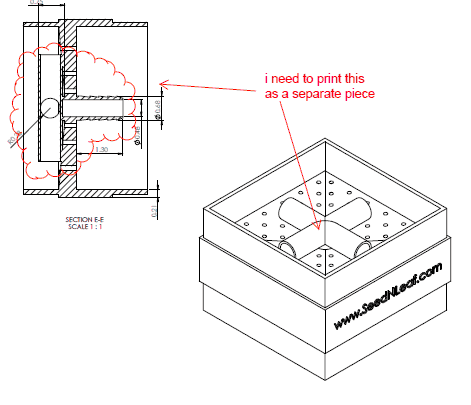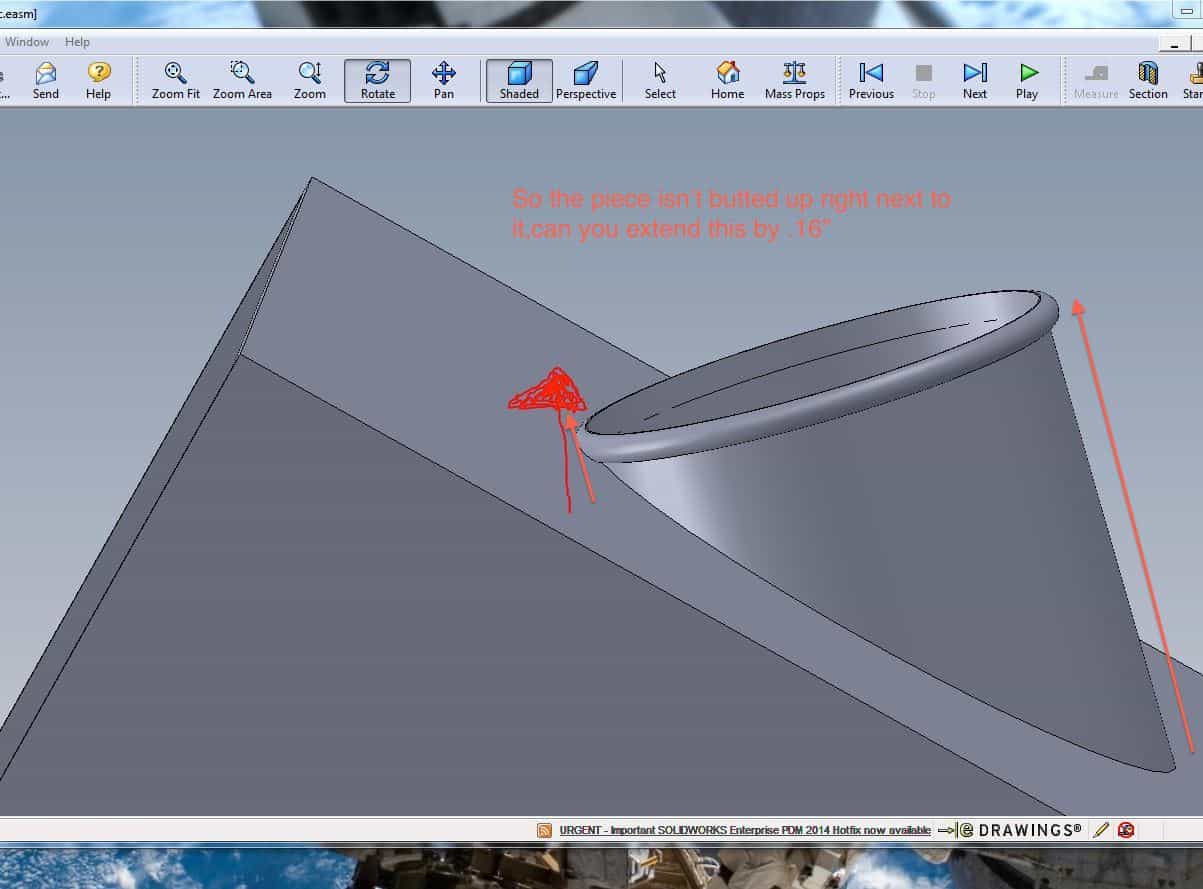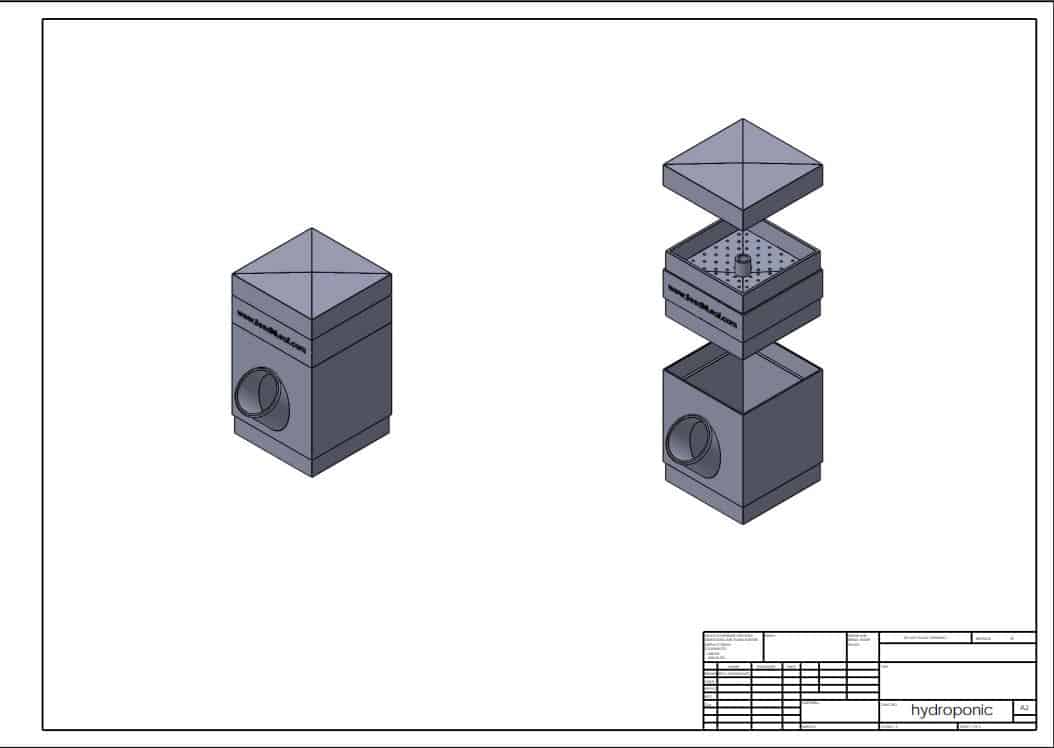 The top piece is actually the same dimensions as a vinyl fence cover top, so you can just purchase one from Home Depot in lieu of printing one. 
You can see in the image below, we tested a few different options and filaments until we honed in on the best settings (blue):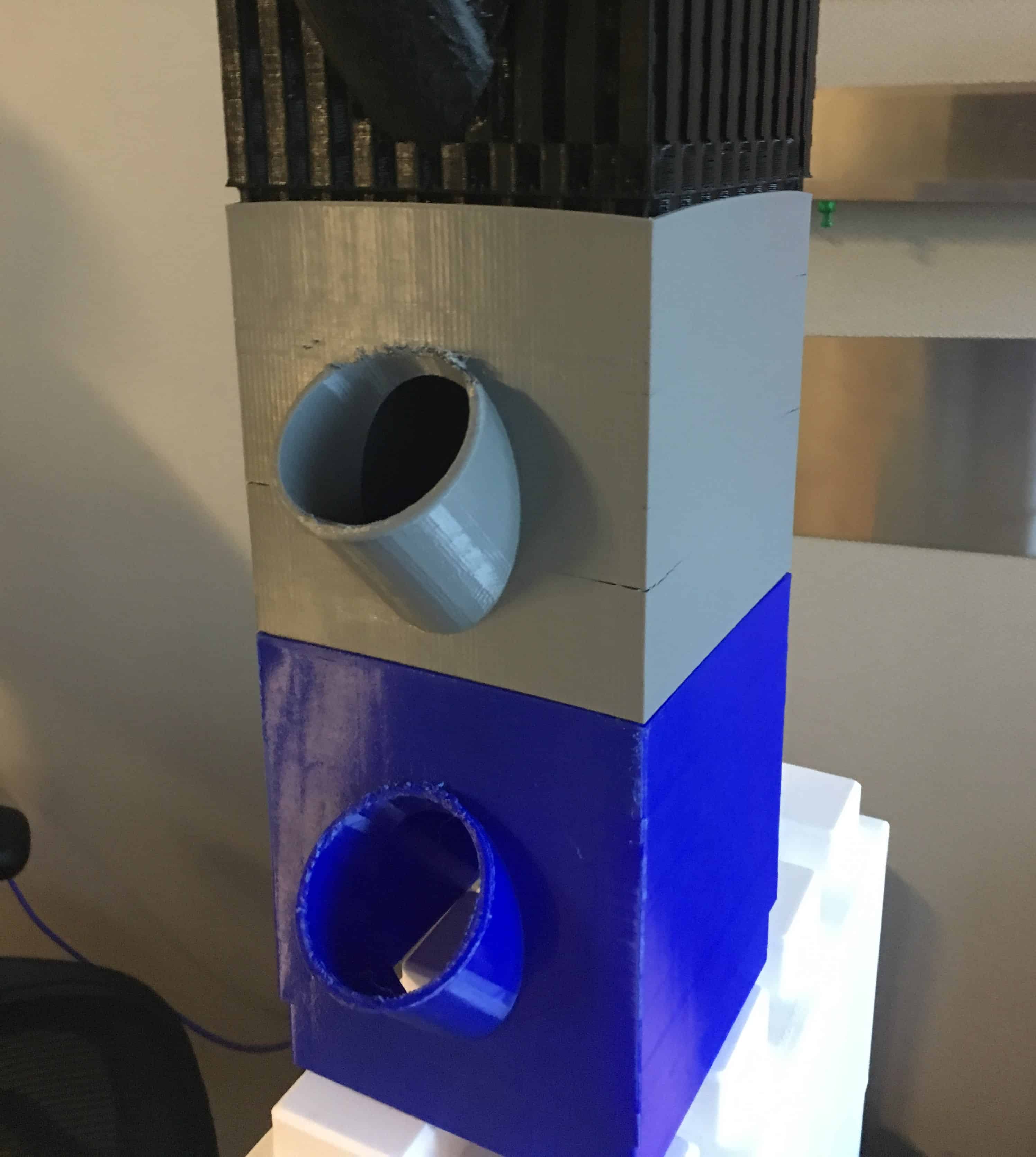 3D Printed Hydroponics System | Version II
The second 3D printed hydroponics system, will utilize a vinyl fence post cover, rain gutter, or possibly a large piece of PVC (not sure if the plug will sit flush). It can be used as a vertical tower or more as an NFT system.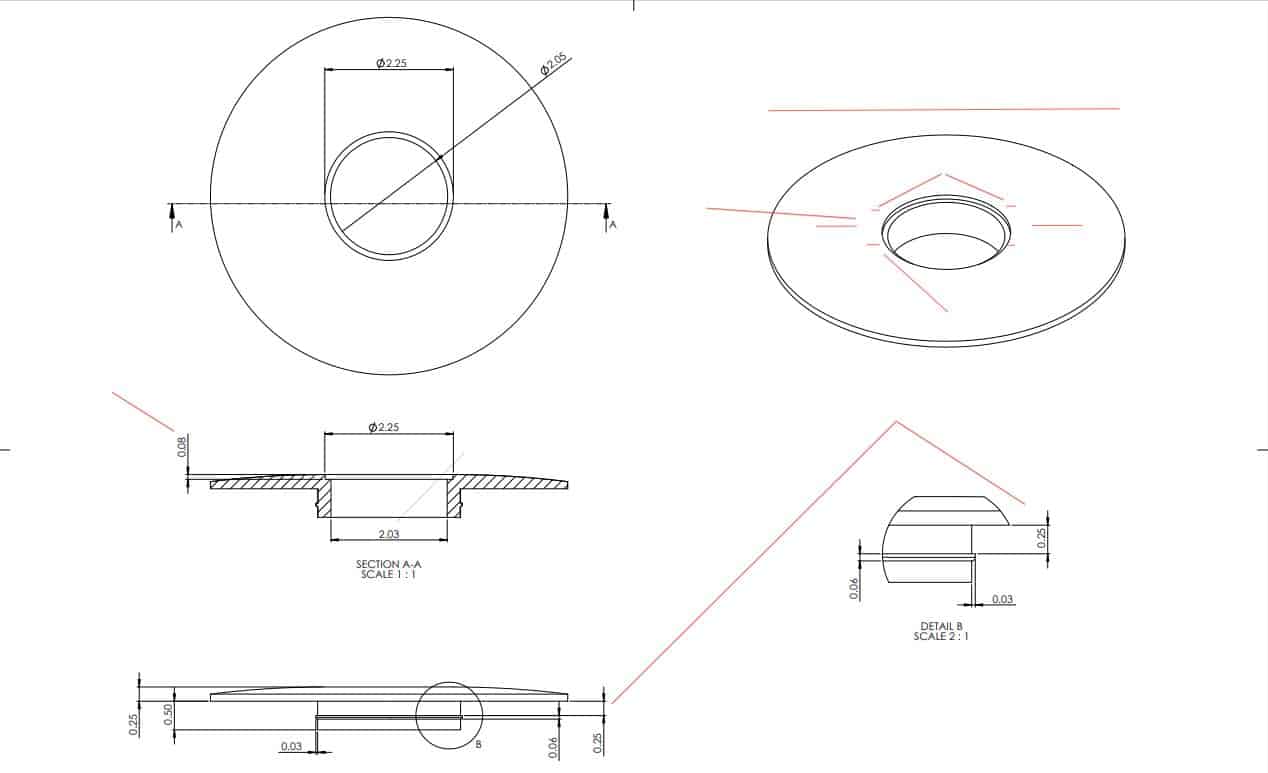 In the second design, I added finger slots to make it easier to pull the net pots out.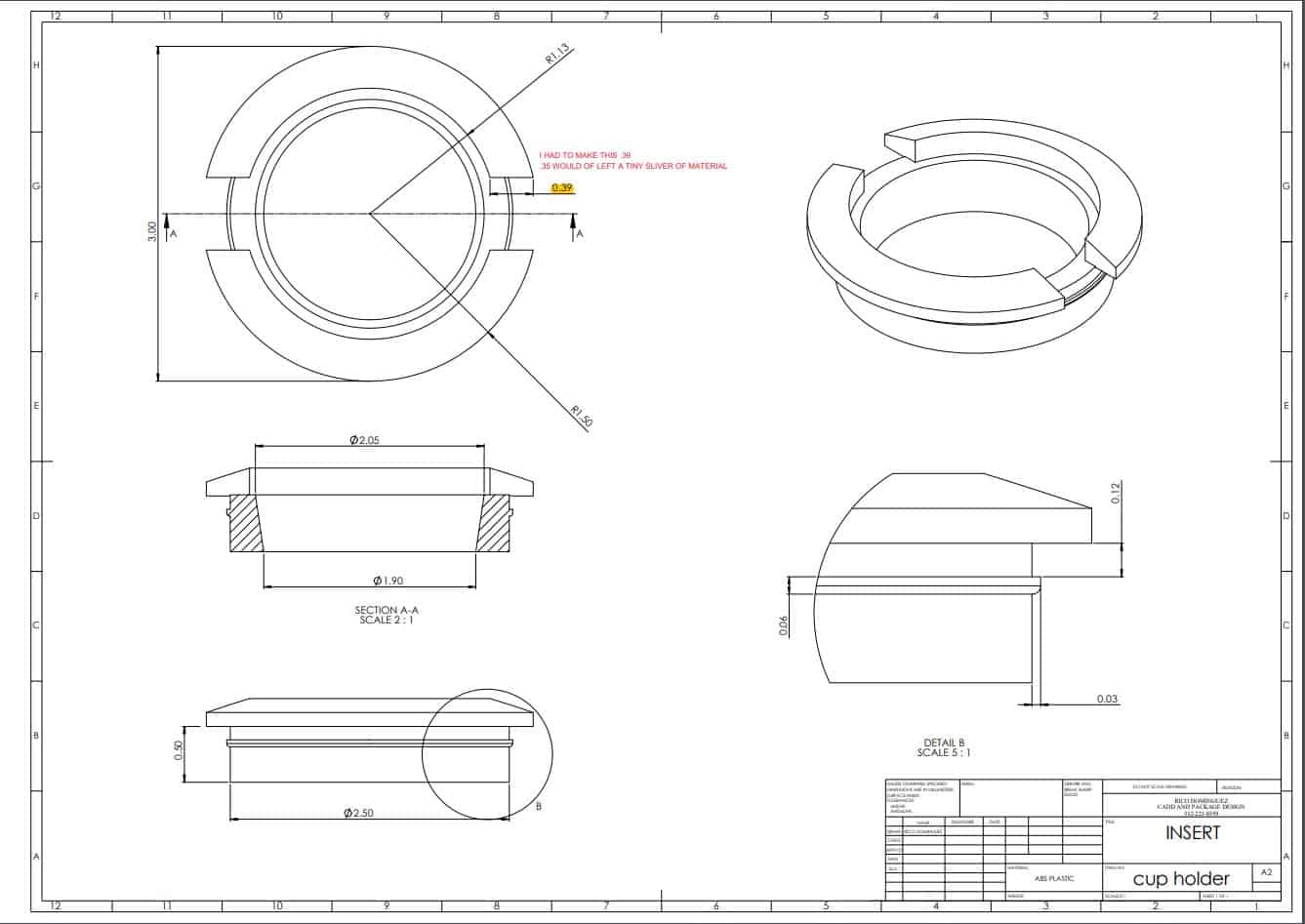 I'm making the files open source, in hopes someone will 1) utilize the files to make their own 3D printed hydroponics garden (please let me know if you do!) and 2) improve-on the existing designs.  
You can download both files completely FREE from the link below. 
3D Hydroponics System Files – Click Here For The Files 
Please note, these files are intended to be open source and not intended to be monetized in any way and by doing so will be violating the terms of their usage. In other words, don't try and sell the designs or prints themselves 😉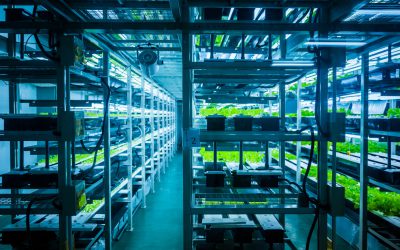 With demands for fresh, locally sourced, non-GMO fruits, veggies, and herbs continuing to grow, the adoption of indoor vertical farms is increasing across the globe. Find out why, these farms are so important for the future of our food.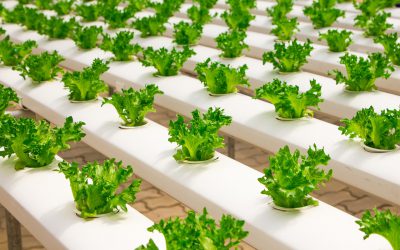 The Nutrient Film Technique is one of many popular hydroponic growing techniques. In fact this method is deployed across both hobbyist gardens and large commercial grow operations.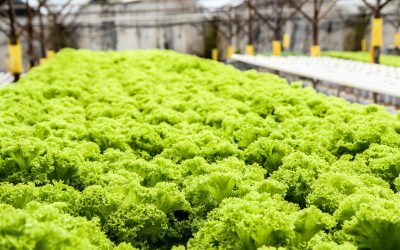 What is Deep Water Culture or DWC hydroponics? Check out the benefits and how easy it is to get started growing using the DWC method.